Immediate Need:
(201) 865-0923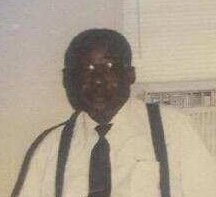 Obituary of Burnie McCutchen
Burnie McCutchen, Age 82 of North Bergen, NJ passed away on Easter Sunday, April 21,2019. Devoted Father of the late Tommy Smith. Beloved Brother of Seymour McCutchen Sr. and wife Lisa of Baltimore, Md., Melvin McCutchen Sr. of Oklahoma City,OK and Alma Jean Rose of Sumter, SC. Dear Grandfather of Antoinette Oliver of Sumter, SC and Great-Grandfather of Raven Pringle Oliver and Kameron Oliver of Sumter, SC and the late Malik Oliver. Also pre-deceased by his grandparents Alma and Arthur Fulwood McCutchen and Uncle Arthur McCutchen Sr.
Burnie was born in Sumter, SC on July 25, 1936 to the late Frank Cooper and Icybelle McCutchen Montgomery and graduated from Mayesville Institute, Mayesville, SC. and was a member of the Trinity United Presbyterian Church, Mayesville,SC. later moving to Newark,NJ and then North Bergen, NJ. He delivered automobiles to various car dealerships in different states.
Memorial Visitation will take place on Saturday, April 27, 2019 from 1 to 3 pm at Konopka Funeral Home, 9046 Palisade Avenue, North Bergen,NJ.