Immediate Need:
(201) 865-0923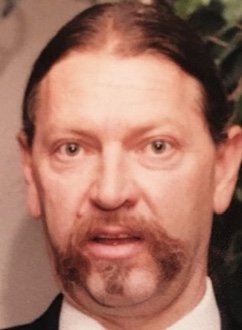 Obituary of Korado Lekic
Korado Lekic, Age 68 of Cliffside Park, New Jersey passed away on December 4, 2019 at Englewood Hospital, Englewood, New Jersey. Beloved Father of Day Lekic and Adria Lekic and Loving Grandfather of Arik, Marine, Dominic, Nicholas, Autumn, Melody, Ivy, Everly and Harley. He is predeceased by his wife Gwendolyn Belfield. Beloved Son-in-law of Thomas Belfield of Newark/Plainfield, New Jersey, Brother-in-law of David Belfield and his wife Donna of Rutherford, New Jersey and Carol Belfield Peele of Plainfield, New Jersey.
Korado was born in Losinj/Nerezine, Croatia on June 19, 1951 to the late Karlo Lekich and Elsi Deskovic Lekich who resides in West Chester, Pennsylvania and came to the United States with his family in October, 1963. He attended North Bergen High School and went on to work for The Asbestos Workers Local 12 and PSE&G. Korado was an avid motorcyclist, animal lover and collector of antique trucks and motorcycles.
Korado is survived by his brother Ivo Lekich and wife Rosa Lekich of West Chester, Pennsylvania and their son Andre and his brother Karlo Lekich and wife Diane of Trinity, Florida and their son Eric.
Arrangements by Konopka Funeral Home, 9046 Palisades Avenue, North Bergen, New Jersey.
In lieu of flowers, please make a donation to American Diabetes Association on their website diabetes.org/Donateor call 800-342-2383 in honor of Korado Lekic. Your gift will support diabetes education and outreach programs.
FUNERAL MASS
10:00 am -11:00 am, Thursday, December 12, 2019
St. Mary's Roman Catholic Church
6502 Jackson Street, West New York, New Jersey
INTERMENT
December 12, 2019
Immediately Following Mass
St. Patrick's Cemetery
4017 Main Bayview Road, Southold, Long Island, New YorK.
To send flowers to the family or plant a tree in memory of Korado Lekic, please visit Tribute Store
Funeral Mass
10:00 am - 11:00 am
Thursday, December 12, 2019
St Mary's Church
6502 Jackson Street
West New York, New Jersey, United States
Interment
St Patrick's Cemetery
4017 Main Bayview Road
Southold, Long Island, New York, United States
Following Funeral Mass